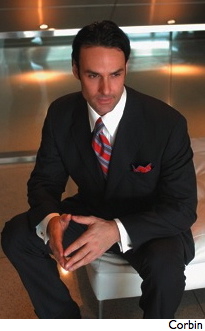 Instead of making the same, old, still-not-accomplished resolutions every year, we suggest that this year, you make a resolution that's not difficult, will bring you great satisfaction, and will support career success: renew your wardrobe. Here's how to get it done without getting stressed:
Restock the basics. Your go-to shirts will be the first to fray at the collar and cuffs. Replenishing your supply of white and blue shirts will ensure you always have your most dependable options available.
Embrace new colors. Expand your color choices in whichever palette works best for you, including light, medium, and dark shades of your favorite colors.
Enjoy subtle textures. Weave patterns and a variety of natural fibers can bring a fresh look to your clothing, whether used for a sport coat, a working-week suit, or for shirts designed for a night on the town.
Accentuate. The easiest way to improve the visual appeal of your wardrobe is by adding a few well-chosen accent pieces, including ties, pocket squares, a watch, and a tie bar.
Broaden your foundation. Invest in another pair of dress shoes—it's amazing how easily a different shoe style or color can give your ensemble a quick pick-me-up.
Start now to freshen your wardrobe, and soon you'll have at least one resolution that you can check off your list.