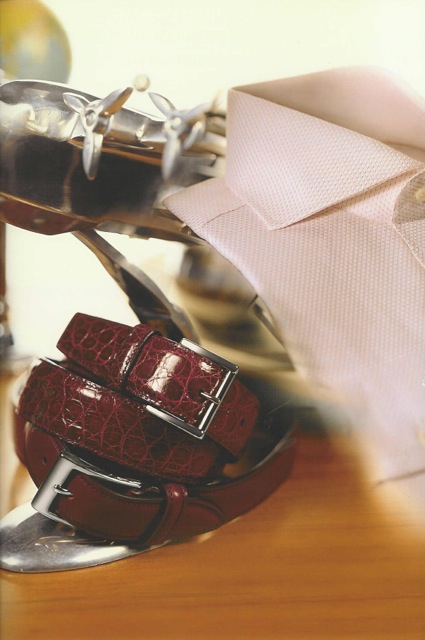 Upgrading your wardrobe and clothing image doesn't necessarily require starting from scratch. Most gentlemen can increase the value they get out of the existing elements of your wardrobe by making small, meaningful changes to your style choices.
Keep your clothing working for you with these easy tips:
Check your edges. If your shirt collar and cuffs aren't extending approximately half an inch past your suit, you're not getting full visual impact. We can adjust either your shirt sleeve length or your suit sleeve length (or both) to create this essential detail of the well-dressed gentleman.
Include classic accouterments in your ensemble, such as a tie bar, pocket square, and a luxurious watch. These embellishments give you an opportunity to showcase your individual sense of style while adding fresh color and visual interest to your outfit.
Keep shining. Make sure to shine your shoes frequently. Your efforts at creating a distinctive ensemble can be undermined by neglecting your footwear, so make sure to give your shoes the attention they need to look their best.
Most of us have several pieces of clothing in our closets that we will never again wear. Spend a few minutes every month considering which items no longer meet your needs and removing them. This allows you to see clearly the more valuable pieces of clothing that you use and need.
Making the most of your wardrobe helps you maximize your clothing—and allows you to focus your clothing budget on investing in the pieces that will give you the best value.