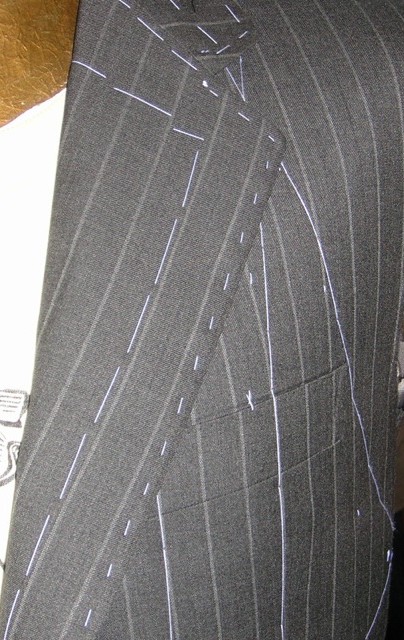 Custom clothiers are a world apart from the typical clothing retailers. We're dedicated to offering the best quality fabrics, the most styling choices, and an unparalleled customer experience.
Here's where J. Kent Ltd. excels:
Details. We pay far more attention to the myriad of details that make a garment a unique item than traditional clothing manufacturers do. We believe clothing should not only keep you comfortable, but help you create your unique image and style. And style is found in the details.
Craftsmanship. There are places on a suit that demand meticulous workmanship. Careful hand-stitching in key areas, including lapels, armholes, and waistbands gives clothing the ability to move more fluidly, while also improving your comfort level throughout the day.
Measurements. Custom clothiers take far more measurements than an alterations shop working on ready-to-wear clothing, giving you an unparalleled personal fit.
You. Both the clothing construction and the fitting experience are focused on you—your colors, your style, your cut. Our satisfaction comes in creating your ideal wardrobe, whether you're creating a suit, several shirts, or selecting high-quality, attractive ties.
We're proud to be your custom clothier and help you look your best. Please contact us when you're ready to update your customized, detail-driven wardrobe with unsurpassed craftsmanship.