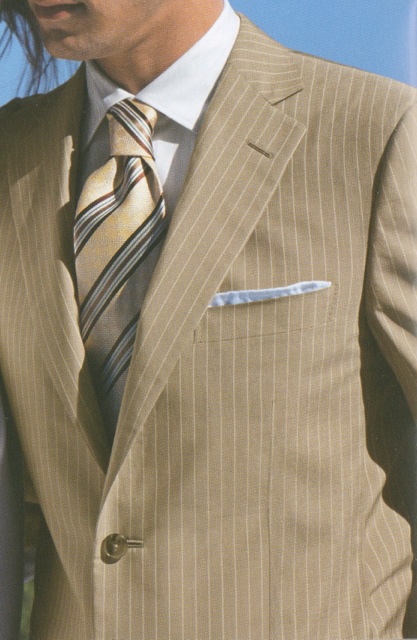 Formal events usually call for the formal black (or white) of a tuxedo—but deciding what to wear to formal events in casual settings can be a challenge.
Whether you're attending an outdoor wedding, a charity event at a golf course, a dinner cruise, or another dressy occasion held outdoors or before dark, you can be stylishly (and appropriately) dressed by following a few simple guidelines:
Lighten the color palette. Black formal attire is usually too stark for an outdoor wedding, so move to a cream or light tan suit. A crisp white shirt with French cuffs works well with a lightweight suit.
Simplify the details. Dressy occasions call for clean lines and few accouterments, no matter the hour or location.
Choose sophisticated textures. The refined fabrics available for fine suits and shirts use a wide variety of weaving techniques, giving you a multitude of refined options for your custom summer wardrobe. Leather shoes (or even sandals, if you're in a tropical location) and watchband are dressier than most man-made textiles.
Creating a dressy ensemble for outdoor events will allow you to relax and enjoy the occasion, instead of feeling overdressed in black evening wear.