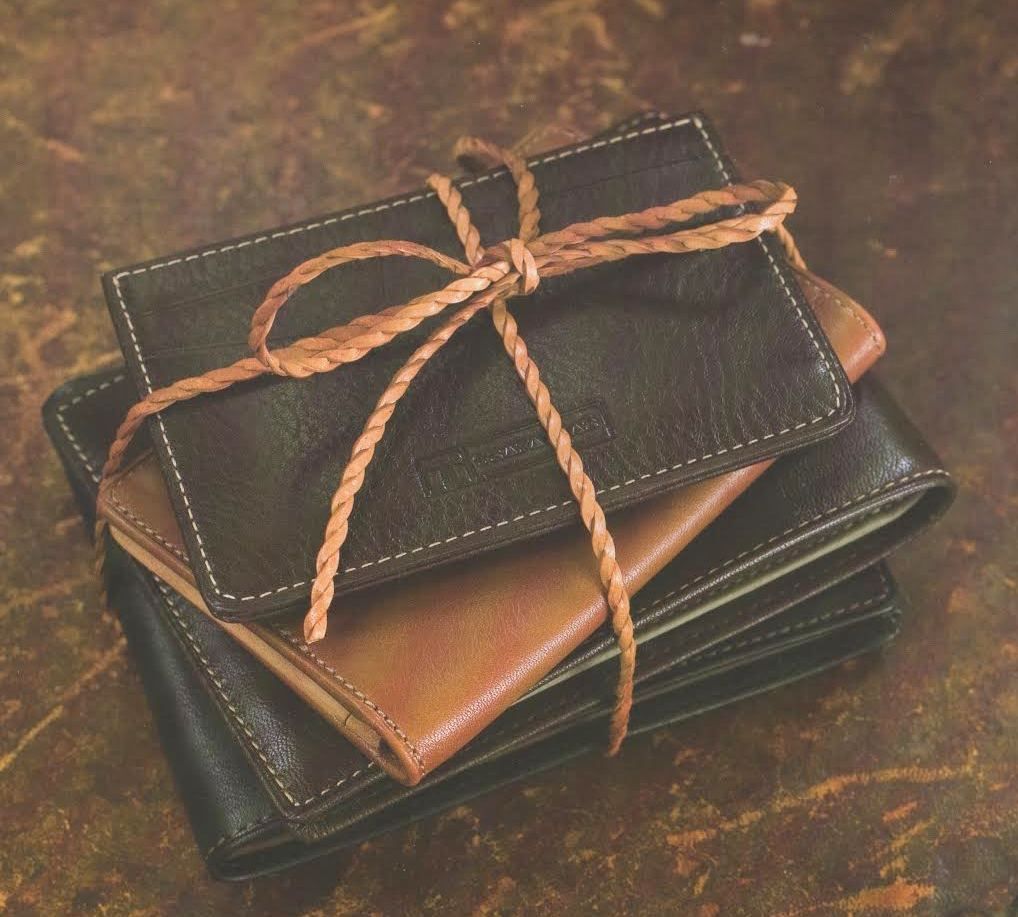 Unlike its predecessors, the wallet of today doesn't need to hold a myriad of tiny family photos, store credit cards, and paper receipts. However, even with all the changes in what people carry with them, wallets are not obsolete—they offer a safe home for your essentials, protecting them from the wear and tear of traveling with you each day.
Choosing a Wallet
When you're selecting your next wallet, consider these points:
A slim wallet will not create unsightly bulk when carried in a pocket.
Top-grain leather gives long-lasting durability with premium visual appeal.
Make sure your wallet has only the essential card pockets, as these add layers of cloth and leather.
Keep only the essentials in your wallet; carry larger or rarely used items in a briefcase or travel bag.
The color of leather is not of primary importance, but you may opt to coordinate your wallet with your belt and shoes.
Wearing a Wallet
The best place for your wallet is your suit coat. When that's not an option, place your wallet in the front pocket of your trousers or in a carry-all bag. Even wearing a slim wallet in your rear trousers pocket wears out the wallet and the trousers' fabric.
Caring for a Wallet
All leather requires periodic care to remain in top condition. Use a gentle leather cleaner and conditioning cream to keep your leather wallet soft, supple, and clean.