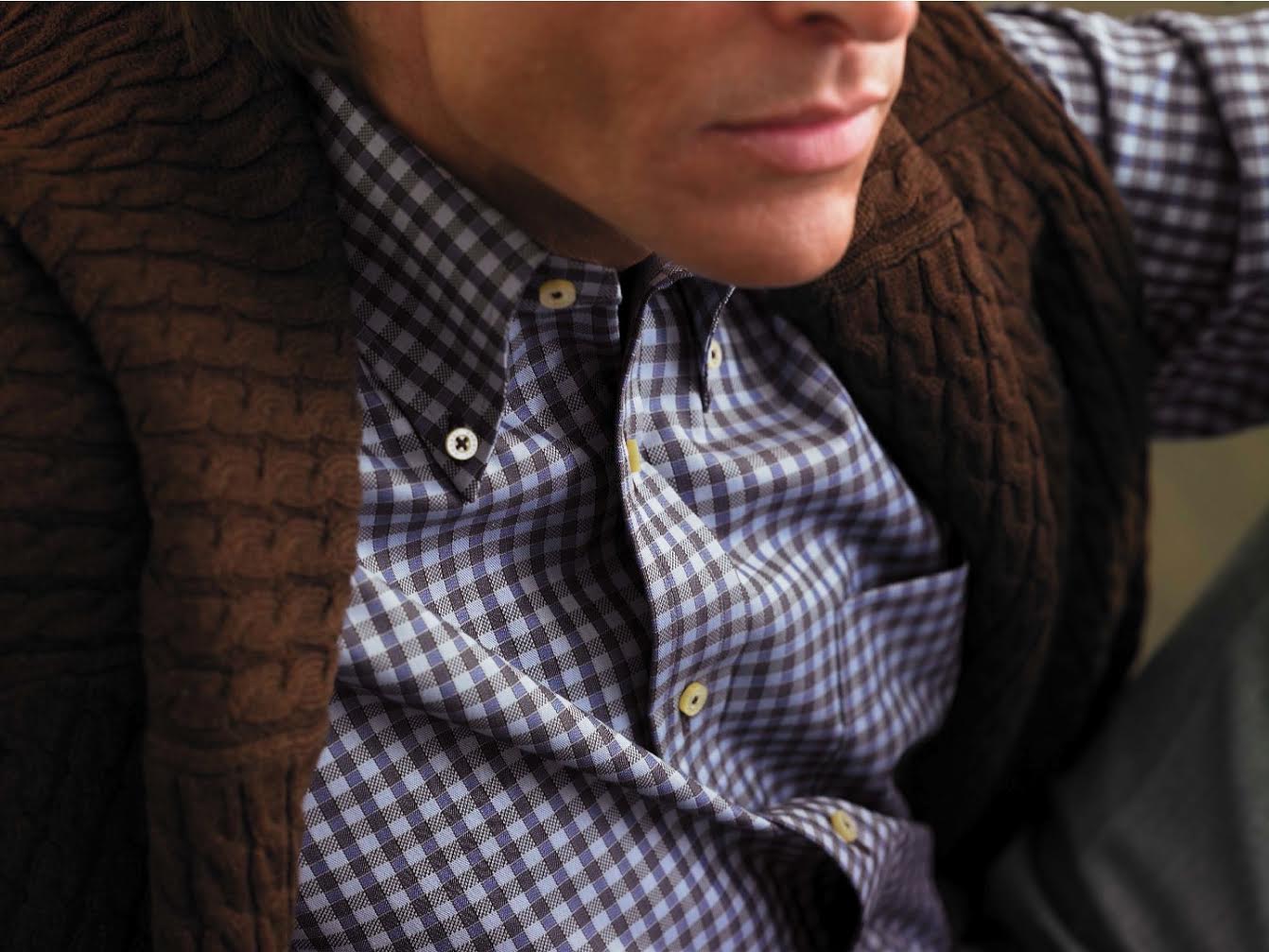 While a crisp, clean look is appealing, there are times when you don't want to look too pressed, too starched, too new. Especially in your custom casual clothing, you may want to create a more lived-in look than your dressier wardrobe pieces offer—without sacrificing on style or fit.
Your expertly crafted customwear will look—and feel—as comfortable and familiar as your long-beloved favorites.
Your color choices can also help create a more relaxed look. Choose muted earth tones instead of bright, crisp colors. Mossy greens, camel brown, and heathered colors are good options when crafting that subtle lived-in look. Low-contrast plaids and stripes look more relaxed than contrasting colors.
Denim is a perennial favorite for crafting the lived-in look. Its color intensity varies sharply with wear, yet denim offers long-lasting durability. Pairing a custom-made shirt in an earth tone with a well-fitting pair of denim jeans instantly gives you an appealing ensemble. Remember that you're not limited to blue denim—dark gray or tan jeans can create a refreshing change of pace in casualwear.