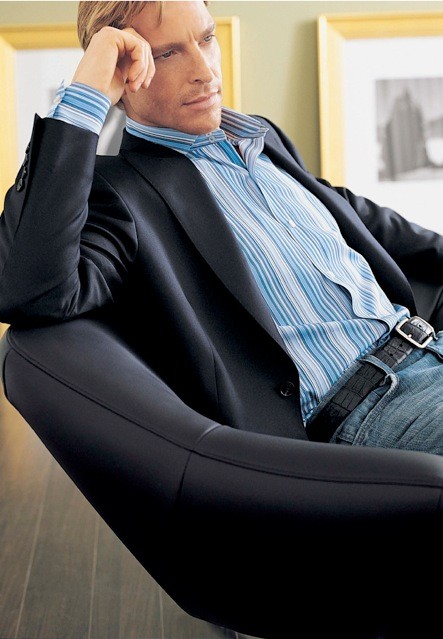 Looking your best doesn't end with Friday rush-hour traffic. Even when you're not working, your clothing choices reflect the same sense of personal style and confidence that makes your business attire remarkable. Whether you're enjoying a dinner party or a night out with the guys, your casual wear wardrobe sets the tone.
Dress for the venue—A downtown hotspot requires a little more glam than video night at your best friend's place.
Avoid baggy or too-tight items—Your clothing should fit well, and offer just enough room to move comfortably.
Choose dark blue jeans (not light or black)—Avoid extraneous embellishment or faded areas.
Step it up from tees—A well-tailored shirt shows off your unique style.
Shoes still matter—Scuffed, faded shoes take away from any look.
Limit your ensemble to two or three colors—Any more than that looks garish.
When in doubt, go black and white—Nothing beats that timeless contrast.
When your business clothing is supplemented with stylish mix-and-match casual wear, you can dress elegantly for any occasion.