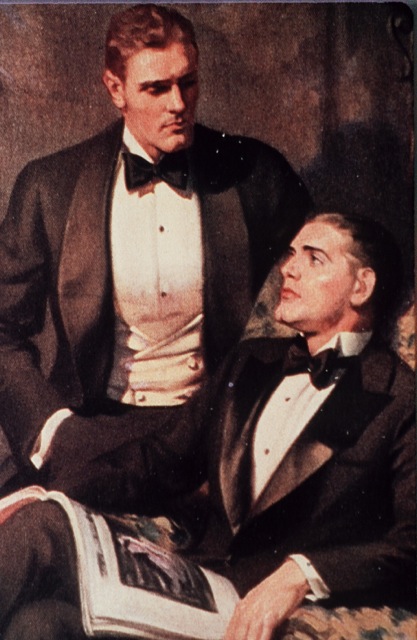 Options in Formal wear are governed by an established set of style guidelines, and many gentlemen prefer their tuxedo to be traditional in every detail. However, others desire to create their own signature look with formal attire. If you find yourself looking to customize your tuxedo, the following customization options in formal wear can help you make your tuxedo truly your own.
LAPELS: While peak lapels are the most common, and a singular option choice for style purists, excellent results in personal style can be obtained with your choice of a well-crafted shawl collar or even elegantly designed notched lapels.
COLORS: White or black is always appropriate for formal settings, but you can mix and match: consider creating an ivory dinner jacket styled with a shawl collar. The jacket may be paired with black tuxedo trousers. Your shirt may also be either black or white – as may your tie. Creating an ensemble that flatters you and creates a dashing look are the tuxedo's raison d'être.
TIES: Bow tie, long (four in hand)  black or white tie, no tie with mandarin collar—they all command attention. Try contrasting studs and cufflinks to create a bolder personal look.
SHOES: While black patent leather shoes are always correct, your options are not as limited anymore. Elegant matte lace-ups—or even slip-ons—can support your formal wear. Make sure your footwear is in pristine, well-shined shape.
When creating your custom tuxedo, remember that elegance is simplicity. Use the stark black-and-white tones of your formal wear to advantage as you embrace the clean lines and elegant tailoring that make a custom tuxedo fit in perfectly, or stand out in the crowd.