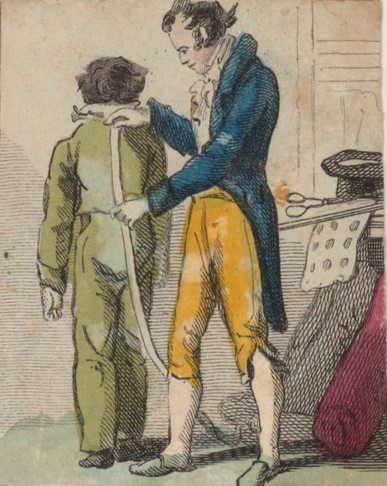 Custom Clothing: The Fit & The Fashion
Two roads tend to lead to custom clothing; the first is fit. Those with hard-to-fit body types find a welcome relief from the sizing constraints of off-the-rack clothing through creating their own custom fit. Even slight differences from the "average" size in any of several key fitting points can make it difficult (if not impossible) to buy ready-made clothing that fits well. For gentlemen who are wider in the neck, have a long torso, or are otherwise proportioned differently than the manufacturers' base patterns, custom clothing is the best source for clothing that fits, looks, and feels fantastic.
The second road that leads to custom clothing is fashion. There is simply no better way to create exactly the look that expresses a unique personality than custom clothing. Men with a keen sense of style often turn to custom clothing to avoid being limited to the choices sold by retail stores. Whichever road brings you to the world of custom clothing, we'd love to help you create your personal sense of style and an exceptional fit.